We use teamwork in delivering our expertise to ensure every project is a success and accomplished. With a client-centric approach, Nybble dedicates its capacities to timely solutions' delivery with maximum value for our clients.
Just Recently, Clutch, a data-driven resource, named Nybble Group as one of the Top AngularJS development companies in Florida for 2021!
Here's what our CEO had to say about this huge success: "We are thrilled to have been recognized as one of the top AngularJS Development Companies in Miami, Florida by Clutch.co. At Nybble Group we are driven by a true belief in the transformational power of technology."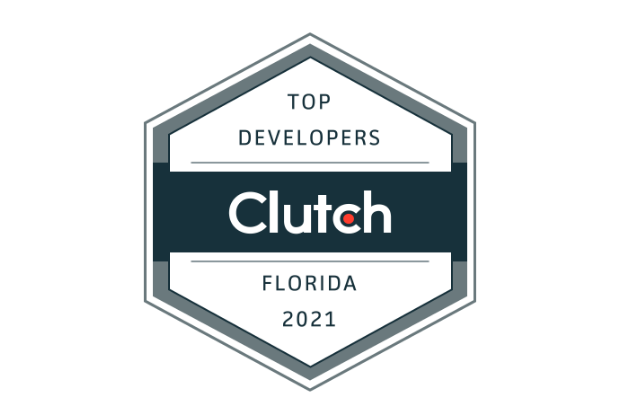 If you're not familiar with Clutch, it is an established B2B reviews platform that helps firms across the globe connect with the solution providers that they need to improve effectiveness and increase productivity. Throughout the year, Clutch highlights its highest-ranking firms across industries and locations. This is why we are proud to share this recognition with all of you. Our dedication and hard work instantly paid off.
With that being said, we would like to express our appreciation to the whole team at Clutch for recognizing our services. Most especially, our amazing clients who took the time to leave reviews on our Clutch profile. We are truly grateful to all our clients for their continued trust and support, especially to those who assessed our services and the way we impacted their business.
Here's what our amazing clients had to say about working with us: "The most impressive thing about Nybble on this project was their 100% commitment to results." Managing Director, Global Consulting Firm.
We are proud and very excited to have received this award and recognition. You can also drop us a message if you have a project in mind.