With the steps we are all taking to address the COVID-19 situation, I wanted to share our approach with you.
Like you, we too are focusing on the safety of our employees worldwide, the communities we live and work in, and ensuring we diligently meet all our service commitments.
Nybble Group is monitoring closely the complex development of the COVID-19 (Coronavirus) situation and has taken steps to ensure the safety of our employees, as well as business continuity across all operations.
These measures include restriction of international business travel as well as the activation of a specific contingency plan as the basis for taking all necessary precautions to protect our employees, customers, and the community.
Nybble Group offices are observing local government advisories and guidelines as well as company established protocols, which include but are not limited to Work from Home and Interoperability arrangements with other offices, to ensure continuity of business operations.
One of the immediate impacts of COVID-19 is higher rates of sick leave. Another is the need to manage an immediate shift to remote working. Nybble Group was well prepared to address these matters thanks to our already existing abilities and processes that support a digital workplace approach, with a focus on, but not limited to, the following aspects:
Image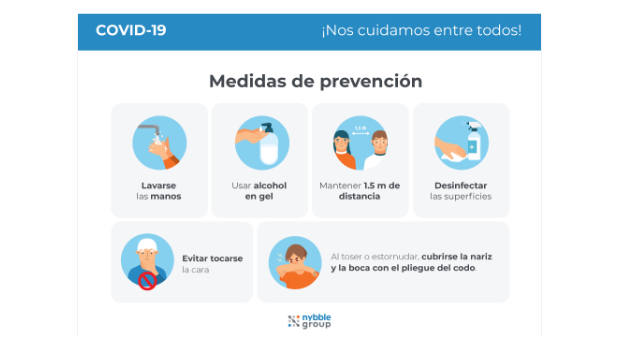 Protect and empower our people and teams: we know how to manage distributed teams working remotely and it is part of our standard services and operations. We have been already enabling our people to work remotely through digital collaboration tools and building the necessary skills around these new ways of working, cultivating a digital culture and building a workplace based on trust. We have been doing this for over 15 years and it is part of our company DNA.
Serving our customers' core needs: we know how to adapt to changing global and local conditions by serving your customers' core needs, which includes being transparent in our operations and emphatic in our engagements looking always to establish deeper, more trusted relationships.
Secure normal operation: we've ensured supplier relationships and business to business processes are effectively supported, based on our existing business processes that allow us to be flexible enough to adapt to new ways of collaborating and decision-making, especially on our clients' end. For Nybble, since working with distributed remote teams has always been part of our standard operational model, moving to an almost fully remote operation took almost no time. But we are aware that this may not be the case for some of our clients and partners and we are ready to support them during the transition.
Tools, technology and processes: our digital workplace approach is enabled by policies, culture, technology and communications. The fundamental elements include collaboration tools, appropriate network connectivity to enable virtual working and advanced security procedures. It is also a key thing to have clear business continuity working protocols and communications in place, as well as guidance for employees, partners and customers.
We have specific contingency plans in place that are reviewed daily so we can take steps to ensure that we maintain operational readiness, even as we continue to be guided by advisories from local governments in all the locations where we operate. Fortunately in Argentina, where most of our people is located, the government established a compulsory quarantine period earlier than other countries (on top of this Nybble group decided to start the social isolation measures even a week before the government mandatory measures), and this is helping to keep the situation under control and with indicators and numbers way below those in the most affected locations. We expect that because of this the emergency restrictive period will not be extended too long and things should go back to normal sooner rather than later.
We have established a special direction committee to manage this particular crisis, which is monitoring the evolving situation 24x7, and I am briefed daily of the developments and responses.
We will continue to evaluate the situation and take further actions as needed. However, at this time, there is no impact to our business nor the services we offer our clients. We will keep implementing mitigation plans to address any impact to our services shall they arise. Our contingency plans and protocols cover all business functions and locations, and we will continue to provide updates as the situation evolves.
The coming days and weeks will test all of us, I am sure. If I can be of any help, please do not hesitate to reach me.
Please take care and stay safe.
Sincerely,
Image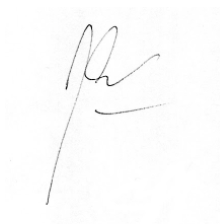 Gustavo Castenetto 
CEO
Nybble Group