"Argentina is a promising leader in global digitalization with around 80% internet penetration as of January 2021. The great prospects in the ICT sector open great doors for B2B providers around the country."
Clutch is one of the leading ratings and reviews platforms for IT, marketing, and business service providers. Client reviews is one of the key factors in consideration for them and we at Nybble work constantly towards that goal.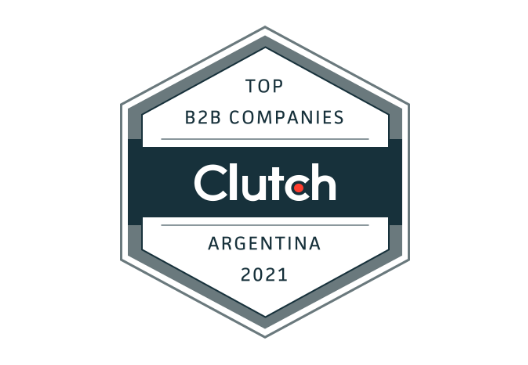 We build teams, integrate people and deliver projects that allow us to give you that something extra.
Being recognized as one of the top 20 Argentina`s Best B2B providers is a great accomplishment and something we work day by day to achieve and improve. We would like to express our appreciation to our clients who took the time to leave reviews on our Clutch profile. We are truly grateful to all of them for their continued trust and support.
Take a look at the top-ranking B2B providers from Argentina here